Megan Fox to Star in Knocked Up Sequel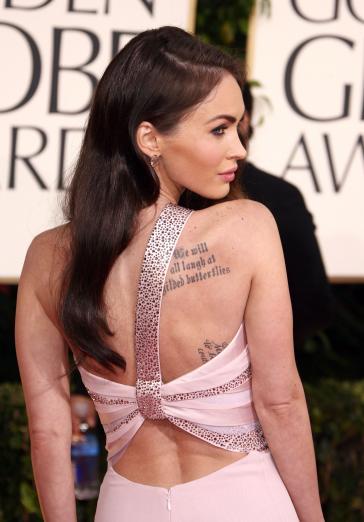 Megan Fox
can definitely make movie goers swoon. But can she make us laugh?
Judd Apatow wants to find out.
The man behind Seth Rogen's breakout role 2007's
Knocked Up
has now set his sights on making
Megan Fox
into a comedic actress, casting her in his upcoming sequel to that hit. It will center on Paul Rudd and Leslie Mann, who are reprising the characters of Pete and Debbie.
Says Apatow of the project:
"People were really taken by those characters. I think people really emotionally connected to the challenges of their marriage and I thought, you know, they were only a small portion of the movie. I'm a television writer, so I always want another episode. I always want another 80 episodes."
It's unknown what role this gorgeous Armani model will play, but it should be an interesting career move for the actress. Maybe she can take her shirt off during a scene or two.
thehollywoodgossip